Turn casual shoppers
into lifelong customers.
First impressions matter. Whether consumers visit your site or store, you want them to find what they need easily—and quickly discover why you're the best choice for their purchase.
Whether you're all in with e-commerce or just beginning to build your online presence, we can help. With powerful tools, user-friendly guides, hosted solutions and expert support, we make it easy for you to promote financing more effectively and with confidence.
Start your
digital

journey.

Let us help you navigate today's digital marketplace. From web advertising to online credit applications, we have the tools and technologies that can give you an edge.
On-demand
solutions

you can use anytime.

When you're running a business, working hours can be around the clock. The ability to take quick steps to fill a need or seize an opportunity can make all the difference, so we created a suite of solutions you can access anytime, anywhere.
Drive
Help Drive More Sales With Online Offers
75% of Synchrony cardholders tell us they always seek promotional financing when making a major purchase.* It's a best practice to integrate promotional financing throughout your site (including your homepage, product pages, financing page and throughout your shopping cart). Our tools make it easy.
Create Eye-Catching Ads With Ease
Visual appeal is key to capturing consumers' attention and communicating your message clearly. With Ad Wizard, you can create custom digital graphics and in-store signage branded for your business and featuring your specific financing promotions.
Reach Millions of Cardholders
Synchrony partners have the potential to reach millions of cardholders on mysynchrony.com. We make it easy to add your information to the business locator and promote your business or offer with digital ads.
Amp Up Your In-Store Marketing
It's prebuilt and ready to go! Our in-store signage resources provide free promotional materials to enhance your customer's experience and communicate available financing options. All available to you at no additional charge.
Convert
Make It Easy To Apply Online
Let online shoppers apply for your retail credit card when and how they want. Digital Apply is a credit application solution that's ready to go with little effort and no IT work on your part. It's fast and accessible from any device.
Simplify And Speed Credit Applications
Make forms faster and easier to fill out. Help increase application submissions with technologies like Enhanced Prefill, which securely prepopulates the application with key customer details.
Provide A Seamless Checkout Experience
Integrated and branded within your website, Digital Buy lets customers pay online with their Synchrony credit card. It handles account lookup, cardholder information and promotional disclosures, providing a single, seamless experience proven to increase online sales.
Enhance Your App Experience
Synchrony Plug-In™, available for iOS and Android, integrates with your App to bring the power of promotional financing to your customers' mobile shopping experience. Customers can apply for credit, manage their account, pay using their digital card, redeem rewards, receive promotions and more.
Grow
As your digital strategy, technology and capabilities evolve, we'll be right there with you. The following options are customizable for your unique growth plan:
Eliminate The Guesswork
Our Consumer Pre-Approved Engine uses existing data to perform a soft credit check, so eligible online shoppers will know if they qualify for credit before having to complete an application.
Create a Customized Shopping Experience
Web Services gives you control of the look and feel of your shopping cart and checkout pages, plus the ability to present multiple financing options at checkout. Talk to our Synchrony Relationship Manager to see if this technology is a good fit for your business.
Succeed with Us.
It's simple.
Fill out the
form below.
Our team will contact you within one business day.
Together we'll create a plan for your success.
Get started today.
Provide a few quick details and we'll give you a call to discuss your consumer financing needs.
To speak to someone immediately, call us toll-free at 1-844-866-8014, Mon–Fri, 8 AM to 8 PM ET.
(Please have your Tax ID and banking information available.)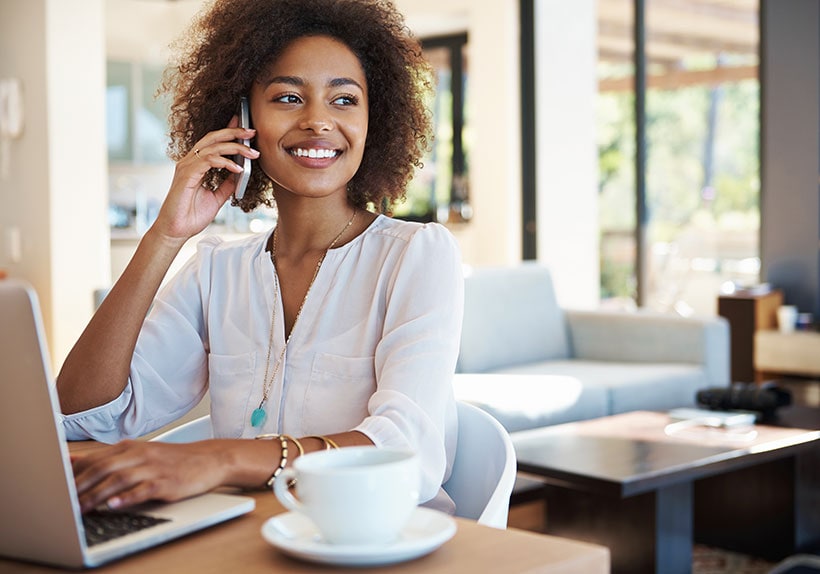 Nice to meet you, .
One of our consumer financing specialists will be in touch soon to learn more about your business —and show you how Synchrony can help you grow it.
In the meantime, we invite you to browse the latest news, industry-specific perspectives and research on purchasing trends.
BUSINESS INSIGHTS
There seems to have been a problem submitting your information.
If this problem persists, please contact us.