Have questions? We have answers.
All Industries
What is a "store credit card"?
Customers can apply while in your store or online if you add a link to your website. A private label credit card (PLCC)—with your store name printed on it—lets customers finance major purchases.*
How much does it cost?
There is no fee for partners to apply to offer the Synchrony credit product to your customers. Your pricing is based on the financing promotions you choose to offer upon enrollment. Our competitive rates help you make the most of every sale.
How can I get started?
We make it easy to start offering financing. After enrollment, you'll get an initial training session and can access more training any time. We also provide how-to videos and online courses, plus you can contact our Client Services team as needed.
Once you're a Synchrony partner, you can offer customers a choice of Deferred Interest, Equal Pay/No interest and Reduced Rate/Fixed Pay financing options to meet their needs. Some industry exclusions may apply.
Will my customers pay interest charges?
With "Deferred Interest" promotional financing, they will not pay interest on their promotional purchase if they pay their balance in full within the agreed-to promotional period. If they do not, interest will be charged from the purchase date.
Customers who select a "Reduced Rate/Fixed Pay" promotional financing option will pay interest at a reduced rate on the promotional purchase.
How long after submitting the Merchant Enrollment Form will I be contacted with a decision and onboarding training?
Synchrony will contact you within 3-4 business days unless a site inspection is needed.
If I am already enrolled in another Synchrony program, do I still have to go through enrollment?
Yes, merchant enrollment must be completed for each program.
Can the Merchant Processing Fees be added on to the purchase price and passed along to the customer?
No, this is not allowed, per the Synchrony contract. Violations of this policy may result in consumer remediation and termination.
How do I order point-of-purchase materials for my store?
Free Synchrony signage such as door decals, tent cards and posters can be ordered via Business Center.
How do customers get approved? Is there a minimum FICO/Beacon Score?
Approvals are dependent on a variety of factors as Synchrony uses a proprietary model and has over 85 years of consumer lending experience. It is important to offer credit to ALL customers to ensure compliance with Fair Lending guidelines.
How long do decisions take after submitting an application through Business Center?
Typically, the decision is immediate—either approved or declined. Occasionally, the result will come back "Pending," which will require you to contact Synchrony Merchant Services with the customer present with their phone. Extra verification will occur via a texted one-time passcode and then verbally given by the customer to the Synchrony rep.
When does the customer receive their credit card? Will an account number be assigned when the application is processed?
Once the customer has been approved, the credit card will arrive within 5-7 business days.
Where can customers go to view online statements and payments?
When is the customer's first payment due?
Cardholder billing cycles vary. They may receive their first bill as early as a week after purchase or up to 45 days after purchase. Direct cardholders to mysynchrony.com where they can log into their account to see when their first payment is due.
How do I process transactions?
Go to Business Center and then enter the credit card number, transaction amount and tran code listed on the rate sheet to determine which promotion the customer will receive.
What happens if I run the credit card through the traditional bankcard swipe terminal and NOT the Synchrony Business Center?
The card may process and obtain an authorization, but it is not being processed directly with Synchrony. This means the customer may not be getting the correct promotion and you will be charged Discover interchange rates instead of Synchrony rates. To avoid errors and a bad customer experience, always process Synchrony transactions directly through Synchrony's Business Center website.
Can I feature my own logos on the credit card?
No, the merchant name is featured on the credit card under the cardholder's name. The Synchrony HOME logo featured on the card will help drive traffic to your store as Synchrony will be communicating with cardholders periodically, directing them to the Synchrony HOME Dealer Locator where your store will be featured.
When will my store be added to the Dealer Locator?
Typically, at the beginning of the following month. If any edits are needed, please contact Merchant Services at 1-800-333-1082 or update in Business Center.
Is there a minimum purchase amount to use the Synchrony HOME™ Credit Card?
No. Purchases less than $299 could be placed on the Standard (23 Days) account terms (Tran Code 100) and will not receive promotional financing. Merchants set the minimum purchase amount for all promotions 12 Months or greater. Purchases greater than $299 will always receive No Interest if Paid in Full within 6 Months Promotional Financing unless you choose to offer a longer term promo.
What is the processing fee for each transaction?
Refer to the Synchrony Rate Sheet for the latest processing fees that are applied just like traditional bankcard processing fees (i.e. the final funded amount nets out the processing fee). You can choose which promotion to offer, but keep in mind that all transactions greater than $299 will always receive No Interest if Paid in Full within 6 Months Promotional Financing, unless you choose to offer a longer term promo.
When will I be funded?
You will be funded within two business days. Business Center contains detailed funding and settlement reporting.
If customers are having difficulty making a payment or have billing questions, who handles that?
Please refer all cardholder questions to Synchrony's Cardholder Services at 1-866-396-8254. Synchrony allows cardholders to pay online at mysynchrony.com or via mail/phone.
Business Center
How do I access the upgraded Business Center?
Go to bc.syf.com to access the upgraded Business Center. Be sure to save this URL in your browser favorites or bookmarks.
What are the changes in the upgraded Business Center?
Business Center is upgraded with easier navigation, designed to be used on a mobile tablet device, and now allows you to create a list of preferred promotions to use during the transaction process. Most steps in the processes will stay the same or become simpler. It's now faster and easier than ever before to manage your financing program.
Will my login information change?
No, your login information will remain the same. You can continue to use the same username and password. If you forgot your username or password, use the forgot username or forgot password links on the Business Center login screen at bc.syf.com.
Can I log in to the upgraded Business Center while I am still using the old Business Center?
Yes, you will be able to log in and explore the new Business Center at bc.syf.com while you are still using the older version of Business Center until your cutoff date. You will receive multiple communications with information of when you will automatically be transitioned over to the upgraded Business Center. But until that date, you will be able to log in to both sites.
How can I learn about using the upgraded Business Center?
Multiple training resources, including videos, interactive courses, and downloadable PDFs are available on this website to help you understand how to navigate and use the upgraded site. You can also register for live webinars presented by Business Center experts at Synchrony to walk you through new processes and help answer any questions you may have.
Can I use my terminal AND Business Center?
Yes, your terminal still provides all the functionality you've experienced in the past but the upgraded Business Center provides a seamless experience with enhanced navigation and additional capabilities. The additional capabilities available on Business Center include the ability to look up customer information, request credit limit increases, save your most-used promotion codes and more!
What do I do if I forget my user ID?
If you need assistance with a forgotten user ID, you can click on the forgot username link to recover your user ID, or you can contact your client services support number or call 1-800-333-1082 for assistance.
What do I do if I forget my password?
If you forget your password, click on the forgot password link on the login page or you can contact your client services support number or call 1-800-333-1082 for assistance.
What if I'm locked out of my account?
Fill out the
form below.
Our team will contact you within one business day.
Together we'll create a plan for your success.
Get started today.
Provide a few quick details and we'll give you a call to discuss your consumer financing needs.
To speak to someone immediately, call us toll-free at 1-844-866-8014, Mon–Fri, 8 AM to 8 PM ET.
(Please have your Tax ID and banking information available.)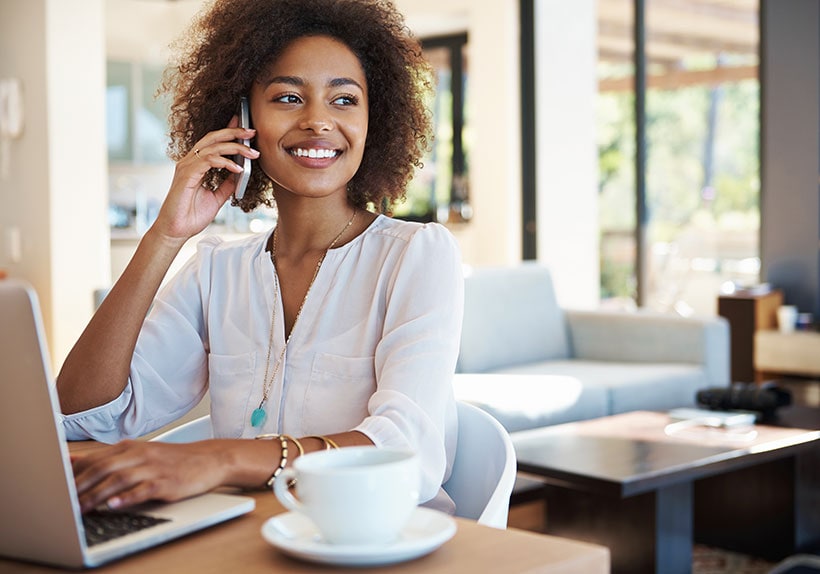 Nice to meet you, .
One of our consumer financing specialists will be in touch soon to learn more about your business —and show you how Synchrony can help you grow it.
In the meantime, we invite you to browse the latest news, industry-specific perspectives and research on purchasing trends.
BUSINESS INSIGHTS
There seems to have been a problem submitting your information.
If this problem persists, please contact us.
*Subject to credit approval.